Dear Friends,
In this season, like so many of you we are balancing resuming "normal" activities, while staying responsive to new needs and adhering to local public health recommendations. This quarterly newsletter provides updates on where we are and how we're preparing for the coming months:
Our Office – We continue to work from home and hold all meetings remotely. Please feel free to reach out to any staff member via email or the mobile telephone numbers provided on our website.
Our Responsive Grantmaking – We have resumed our quarterly responsive grantmaking cycles with proposal deadlines on January 1, April 1, July 1 and October 1. At the same time, we will continue to review emergency requests of any size at any time to expedite emergency support in response to COVID-19.
Our Strategic Initiatives – We continue to identify the best next steps for our school-based health and older adult isolation initiatives. While in many ways COVID-19 has underscored the urgency of those priorities, we are reevaluating our long-term approach and identifying new ways to meet immediate needs.
This summer our Board of Directors authorized a $1 million increase to our annual grantmaking budget to increase our capacity to be responsive during this extraordinary time. We know your needs will continue to change. Please stay in touch and let us know how we can be helpful.
In partnership,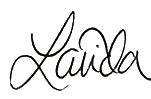 LaTida Smith
President and CEO
---
What this newsletter includes:
Responsive Grantmaking: 3rd Quarter Awards Announced
Grantee Highlight - Responsive Grantmaking: Friendly Visitor Program
News Feature: How COVID has Impacted Service Delivery by Nonprofit Organizations
Capacity Building Update: Visualize your Organization's Impact and Sustainability
Grantee Highlight - Capacity Building: Online Employee Portal
Reducing Older Adult Isolation: More Relevant Than Ever
Expanding School-Based Health: Providing Support to School Nurses
Operations Update: Teleworking and Important Dates