2020 Winter Quarterly eNewsletter
A year ago we launched our first strategic plan—formed from months of discussions with many of you on opportunities to improve the health of people in NEPA.

Some parts of our plan have progressed faster than anticipated. Scranton Area Community Foundation's inaugural NEPA Learning Conference sparked great new energy around nonprofit capacity building! An exciting new partnership with the National Association of School Nurses is providing the blueprint for investment across our 11 county region.

Other parts of our plan have required more development and planning. We are just beginning our work with local partners to address older adult isolation in Lackawanna County. We slowed down our school-based health center planning to reevaluate need and capacity. And we continue to experiment with ways of aligning our responsive grantmaking with the region's most pressing community health needs.

As we move forward, we are working to stay in active dialogue with you. We updated our website to reflect our new strategies and hope it will provide an ongoing resource. With today's release, we are launching e-newsletters to provide timely updates and describe how we're working with partners to advance our strategies.
And we always value connecting one-on-one to share what we're up to and explore new opportunities for collaboration.

Thank you for your continued interest and commitment to working together. Your input and engagement have brought us thus far and are the best path forward. Please click here to check out our 2020 Winter Quarterly eNewsletter
In partnership,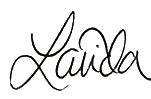 LaTida Smith
President and CEO
Moses Taylor Foundation