Dear Friends,

We hope you and your loved ones are staying safe and healthy during these challenging times.

Thank you for joining last week's Emergency Planning for Nonprofits webinar. At the bottom of this post, you'll find links to the hand-outs, slide presentation and recording. While our team is keeping abreast of the unfolding crisis and continuing to identify opportunities to support our nonprofit partners, we welcome your suggestions. We hope you'll stay in touch and keep us abreast of new needs as they arise.

As we've listened to our nonprofit partners, we are making several immediate changes to our responsive grantmaking in response to your feedback:

EXPEDITING REQUESTS FOR EMERGENCY SUPPORT
All current and past grantees are eligible to receive support for emergency needs. These grant requests will be considered on a rolling basis regardless of size and expedited without a full proposal.

PROVIDING FLEXIBILITY IN RE-PURPOSING ACTIVE GRANTS
If you have an active grant with the Foundation for a specific program, you can modify how you use these funds to respond to the COVID-19 pandemic. We are not defining what it means to use the funds to respond to COVID-19 and trust you to make that determination for your organization.

ASSUMING RESPONSIBILITY FOR 2020 PROGRESS AND FINAL REPORTS
In moments of crisis we know time is precious and therefore want to do our part to remove distractions from the important work you do. At a later date, we will call you to receive a brief update on your work and submit a report on your behalf.

If you have any questions regarding how these changes impact your organization, please email Jeff Smith. Our staff is working remotely until further notice in response to public health recommendations, but aims to respond to all inquiries as quickly as possible.

Thank you for all you do on behalf of families in Northeastern Pennsylvania.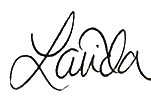 LaTida Smith
President and CEO
Moses Taylor Foundation