Our response to COVID-19 - Click Here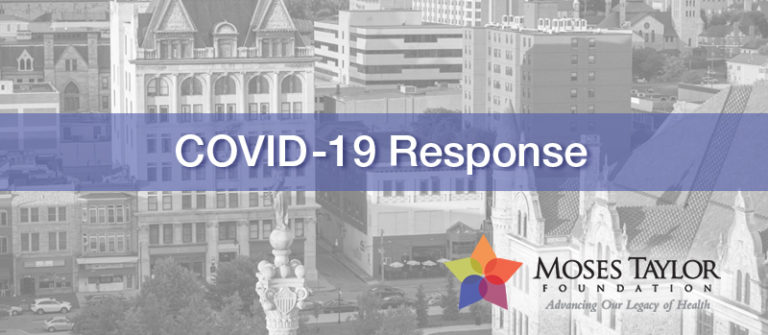 Response to Addressing COVID-19 in Northeastern PA
Moses Taylor Foundation's response to addressing COVID-19 in Northeastern Pennsylvania continues to evolve as the needs of our partners change. While we appreciate that most nonprofits in our region have significant needs at this time, by necessity, we are prioritizing our current and past grantees. To date our response has focused on:

Revising our Grantmaking Process
Our first response was revising the requirements for our current program grantees. To provide flexibility to our partners, we extended the duration of all open grants, assumed responsibility for all 2020 reporting requirements, and authorized that any open program grant could be repurposed as general operating support for COVID-19 response.
 
Timely Technical Assistance Support
In partnership with Scranton Area Community Foundation's Center for Community Leadership and Nonprofit Excellence, we sponsored a webinar on Emergency Planning. We continue to support the Center's efforts to provide timely webinars on topics of particular interest to our partners at this time.
 
Rapid Response Grantmaking
To provide timely vital support to our partners as they address new needs related to COVID-19, we are expediting requests for emergency support. Grants are considered on a rolling basis regardless of size and expedited without a full proposal.

COVID-19 Response Funding (to date we have awarded over $400,000):
| | |
| --- | --- |
| Organization | Grant Amount |
| The Wright Center | $160,352.00 |
| Commission on Economic Opportunity/Weinberg Northeast Regional Food Bank | $100,000.00 |
| Scranton Area Community Foundation | $25,000.00 |
| Jewish Home of Eastern Pennsylvania | $17,000.00 |
| Catholic Social Services of the Diocese of Scranton | $15,000.00 |
| Telespond Senior Services, Inc. | $15,000.00 |
| United Neighborhood Centers of Northeastern Pennsylvania | $15,000.00 |
| Community Intervention Center Of Lackawanna County | $10,000.00 |
| Family Service Association of Northeastern Pennsylvania | $10,000.00 |
| Friends of the Poor | $10,000.00 |
| Meals On Wheels of Northeastern PA | $10,000.00 |
| Serving Seniors, Inc. | $10,000.00 |
| United Community Outreach Helping Hands Food Pantry, Inc. | $10,000.00 |
| Valley Youth House | $10,000.00 |
| Goodwill Industries of Northeastern PA | $9,777.00 |
| Dinners For Kids | $5,000.00 |
| Volunteers of America Pennsylvania | $5,000.00 |
Moving forward, we will continue to identify other immediate responses we can make to address this pandemic and what permanent changes will be necessary to support the long-term recovery of our partners. We welcome your input and the opportunity to talk with you regarding your changing needs.

Thank you for all you do on behalf of families in Northeastern Pennsylvania.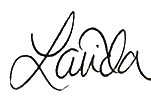 LaTida Smith
President and CEO
Moses Taylor Foundation