School Nurse Awareness Campaign
School Nurse Awareness Campaign Resources
In partnership with other stakeholders, Moses Taylor Foundation is working to shine a light on the critical role school nurses play in promoting the health of children in our communities. As part of our strategy to raise awareness of the role of the modern school nurse and foster connections and understanding between school nurses and communities, the Foundation has developed sharable resources for widespread use.
Below you'll find some health tips from school nurses in Northeastern PA. We encourage school nurses and administrators to share these on school social media pages and websites this year.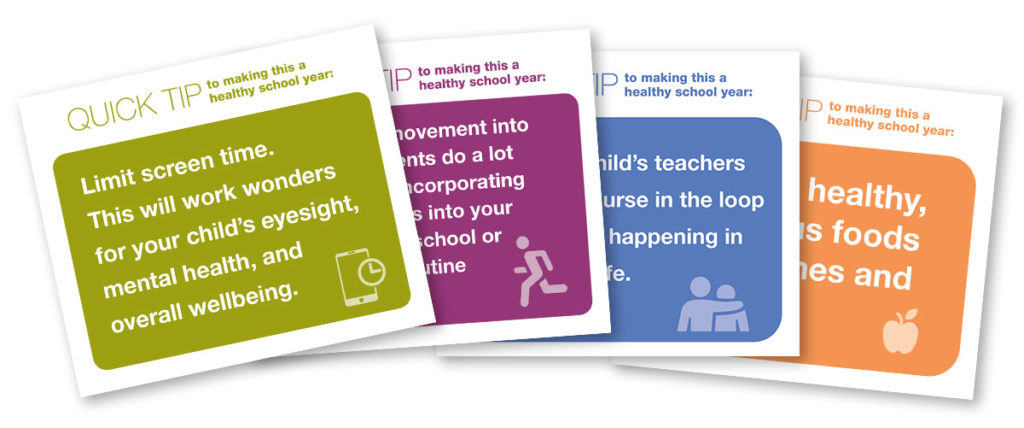 You can easily download the images and sample captions individually below. Or, you can download all of the Facebook and Twitter graphics by clicking this link.
---
Video Share: School Nurses Answering the Call
WVIA Keystone Edition Health features the rewards and challenges of being a school nurse in Northeastern Pennsylvania.
Video Share: What Your School Nurse Wants You to Know
Highlighting school nurses across our region in the special video below was a key component of the Foundation's work to support school nurses and raise awareness in 2022. Comprised of submitted clips and photos, this video encapsulates the core messages our Northeastern Pennsylvania school nurses want you to know. We appreciate their invaluable contributions and hope you'll join us in amplifying their voices by sharing this video on your social networks.
Video Share: A Day in the Life of a School Nurse
Weatherly Area School District Nurse Rebekah McFadden was featured on a Keystone Edition Health episode that aired in 2022. She shared the story of what drew her to becoming a school nurse and why she's stayed with the career for more than 20 years. This feature ran on WVIA and is available for you to share as well.
---
From the Desk of a School Nurse: 5 Ways to Help Your Child Have a Healthy School Year
Our region's school nurses are actively educating the public on ways to keep students healthy, well and ready to learn. Dr. Lynn Heard, DNP/CSN, School Nurse in North Pocono School District recently penned the article below for Happenings Magazine about preparing for a healthier school year.
She writes, "Back to school season is upon us! It's time to get organized and ensure your child is ready for a successful school year. One important part of preparing for back to school is understanding the role of the school nurse and the value they bring to the educational experience. School nurses are committed to keeping students healthy and safe, and, with the support of parents and caregivers, they can help your child have a great year. Here are five things you should keep in mind as you prepare for back to school."(...)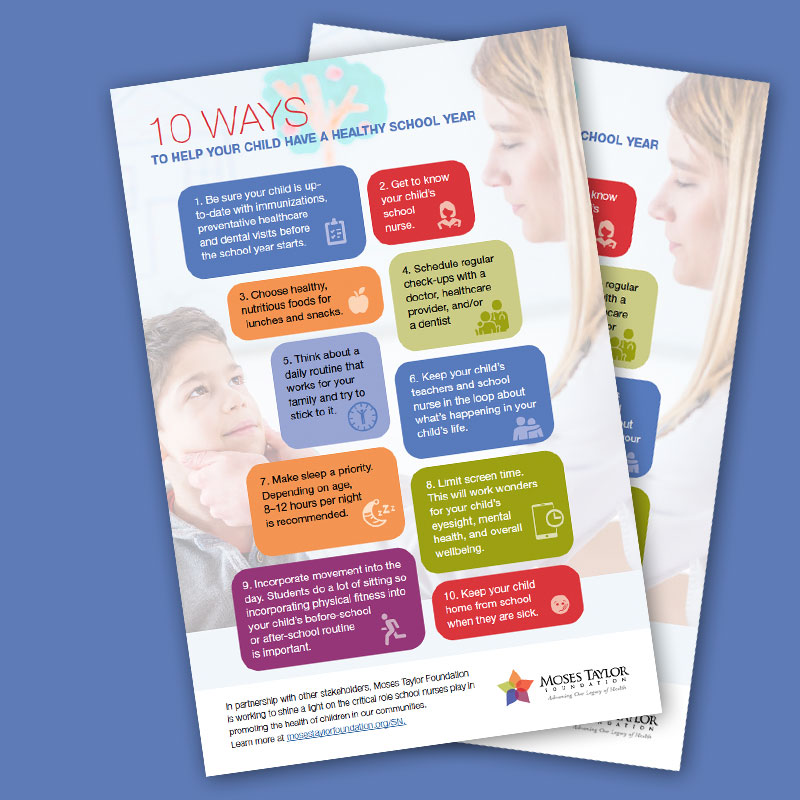 Download our quick checklist of 10 ways to help your child have a healthy school year.