School Nurse Needs Assessment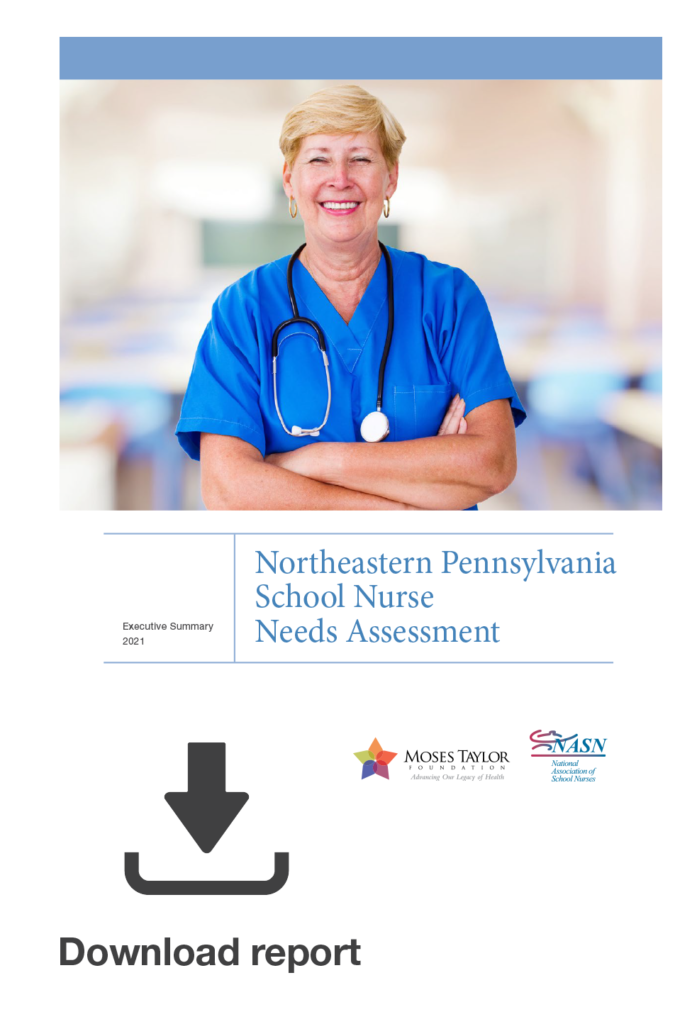 To ensure that Moses Taylor Foundation directs its School Nurse Support Initiative in the areas most likely to have impact, the Foundation contracted with the National Association of School Nurses (NASN) to conduct a population-based school nurse needs assessment in Northeastern Pennsylvania.
The project was designed to meet three objectives:
Define student health needs that school nurses in the region are addressing by mandate and by necessity
Determine the current barriers school nurses face in meeting the student health needs that fall within the scope of what they address
Propose solutions to assist school nurses in overcoming these barriers in the short and long term, based on the gathered data, as well as best practices
After the needs assessment was completed, the Foundation used this research to craft a responsive strategy to support school nurses, in partnership with school districts and administrators throughout the 11-county region.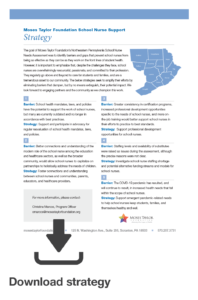 The five primary points of Moses Taylor Foundation's strategy include:
Support and participate in advocacy for regular re-evaluation of school health mandates, laws, and policies.
Foster connections and understanding between school nurses and communities, parents, educators, and health care providers.
Support professional development opportunities for school nurses.
Investigate school nurse staffing shortage and potential alternative funding streams for school nurses.
Support emergent pandemic-related needs to help school nurses keep students, families, and themselves healthy and well.
The Foundation is currently supporting a variety of activities working towards this strategy including, an awareness campaign, roundtable series between school nurses and physicians, professional development opportunities, and more.